CLASSIFICATION OF CUT RESISTANT GLOVES
Date:2022-11-04 Visits:24
Keywords:Cut resistant glove/Anti-cutting glove/UHMWPE glove/Para-aramid glove/ANSI A4 cut resistant glove/ISO13997 D cut resistant glove/EN407 fire resistant level 4/EN407 contact heat level 1

With the vigorous development of industrial production, people's awareness of working environment and protecting their own safety and health has increased significantly. Among them, labor protection for hands is an important part. Therefore, in different working environments, choosing the right glove for high performance is crucial. Cut resistant gloves is the last risk control measure for hand protection. The relatively developed cities with industries include heavy metals, high-rise buildings, a variety of processing and automobile manufacturing. For extreme mechanical operations, high cutting risk jobs, steel finishing, handling metal products person should wear cut resistant gloves. This not only increases production efficiency, but also reduces the risk factor during operation.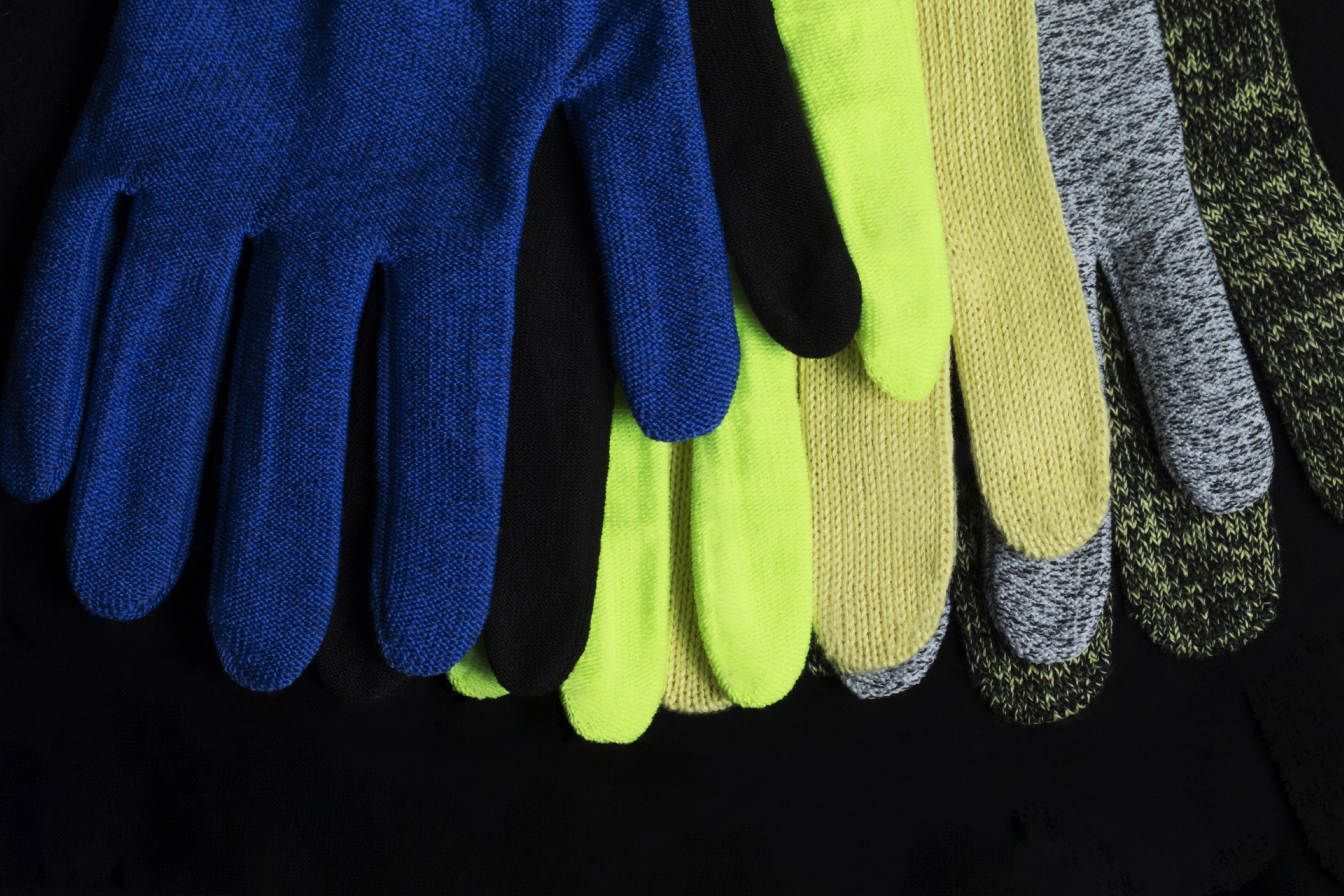 Cut resistant gloves can be divided into three types from the material:
One is metal gloves: The function of metal gloves is to protect the hand from being cut while working with the cutting machine. Mainly used in meat processing and extreme mechanical strength operations, high cutting risk workplace.
Second, cut resistant gloves with high strength polyethylene as the main material: This kind of material is more resistant to cutting, high strength high modulus polyethylene fiber (HPPE) is also a good fiber cutting material, light, comfortable to use. This cutting resistant glove has no coating on the back for breathable comfort while providing perfect cutting protection. Mainly used in auto parts assembly, product packaging, electronic and electrical assembly, light assembly work.
Here we recommend one KEYSTONE HPPE glove BC1341, which is knitted by HPPE staple fiber, has the outstanding performance of sweat absorbing and moisture management, to keep hand dry, touches like cotton feeling, very comfortable. 99% of the tests could reach ANSI A4 / ISO D, and almost the best cost control for A4 gloves in the market. Color can be customized to salt&pepper, black, yellow hi-viz, adding PU/Nitrile/latex coating makes great hand grip. It mainly used in construction, machinery, automobile, storage and transportation, glass processing, horticulture industry.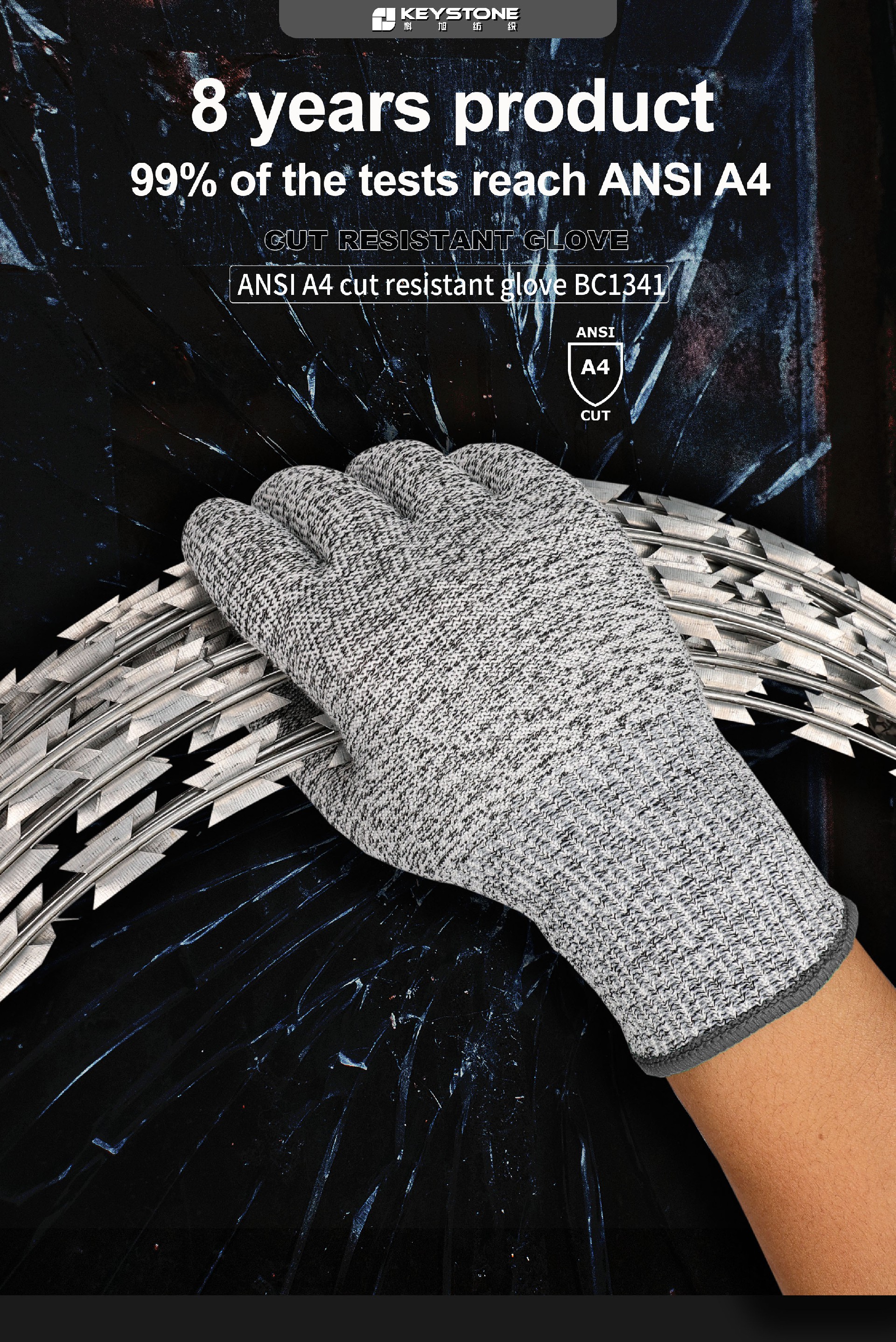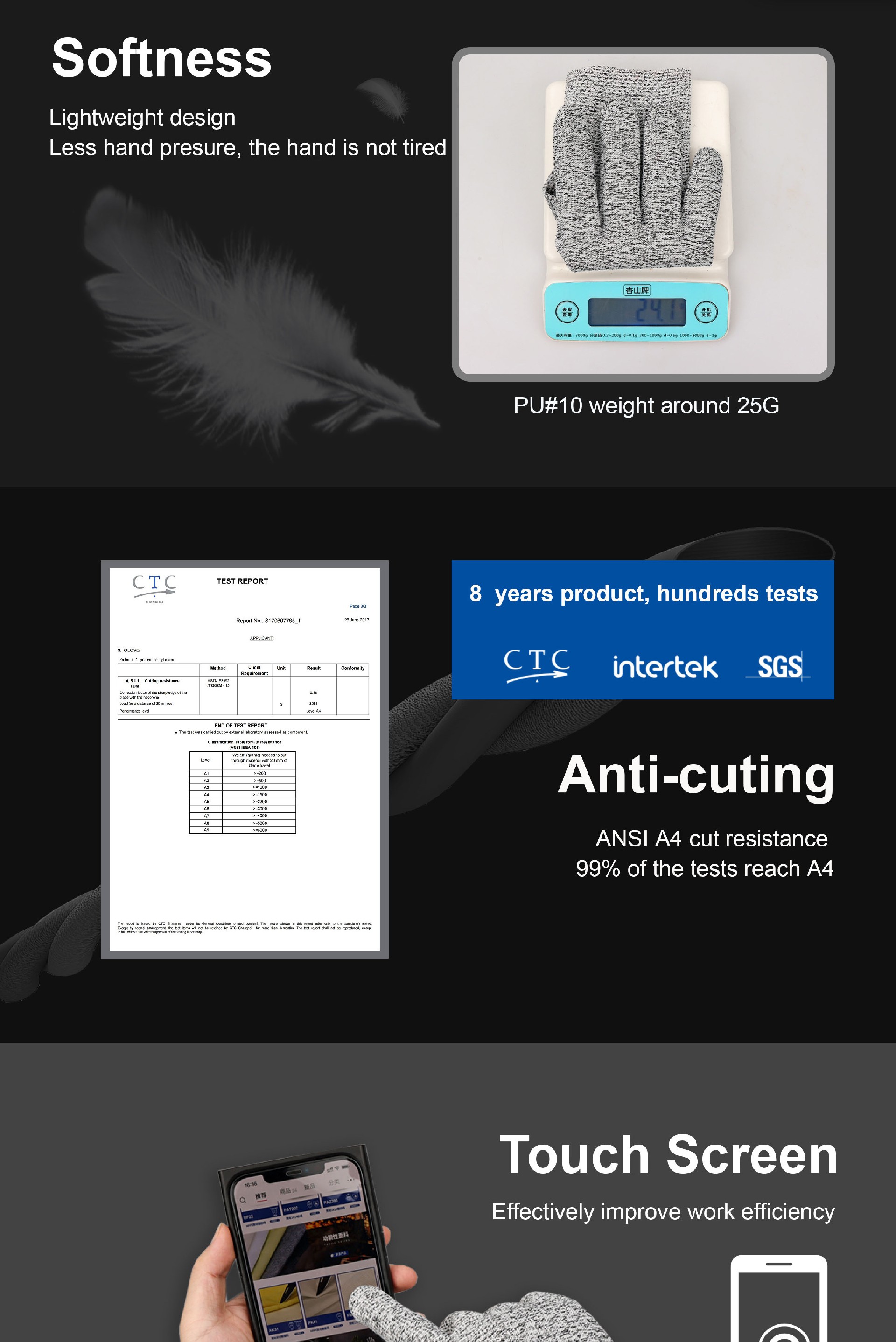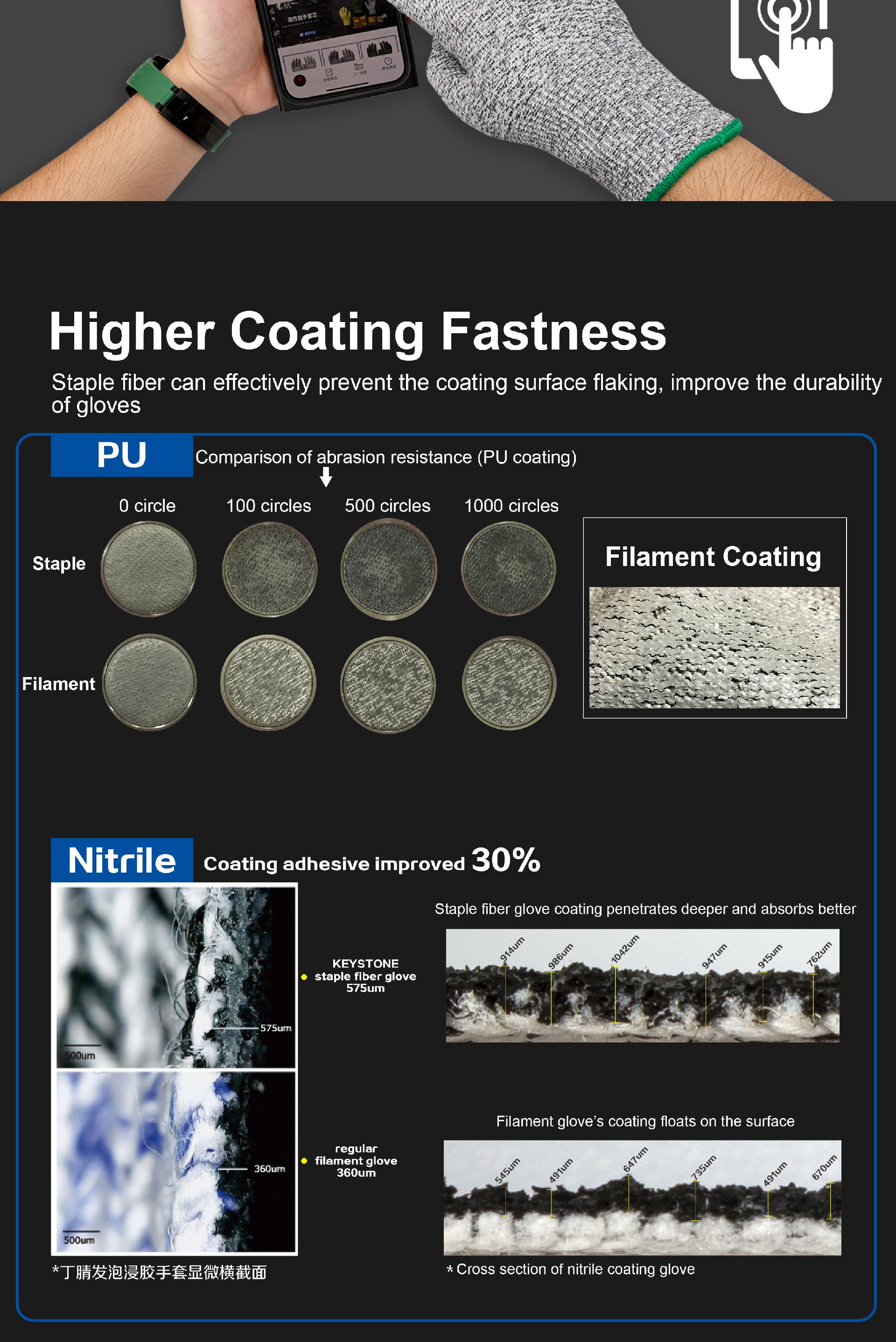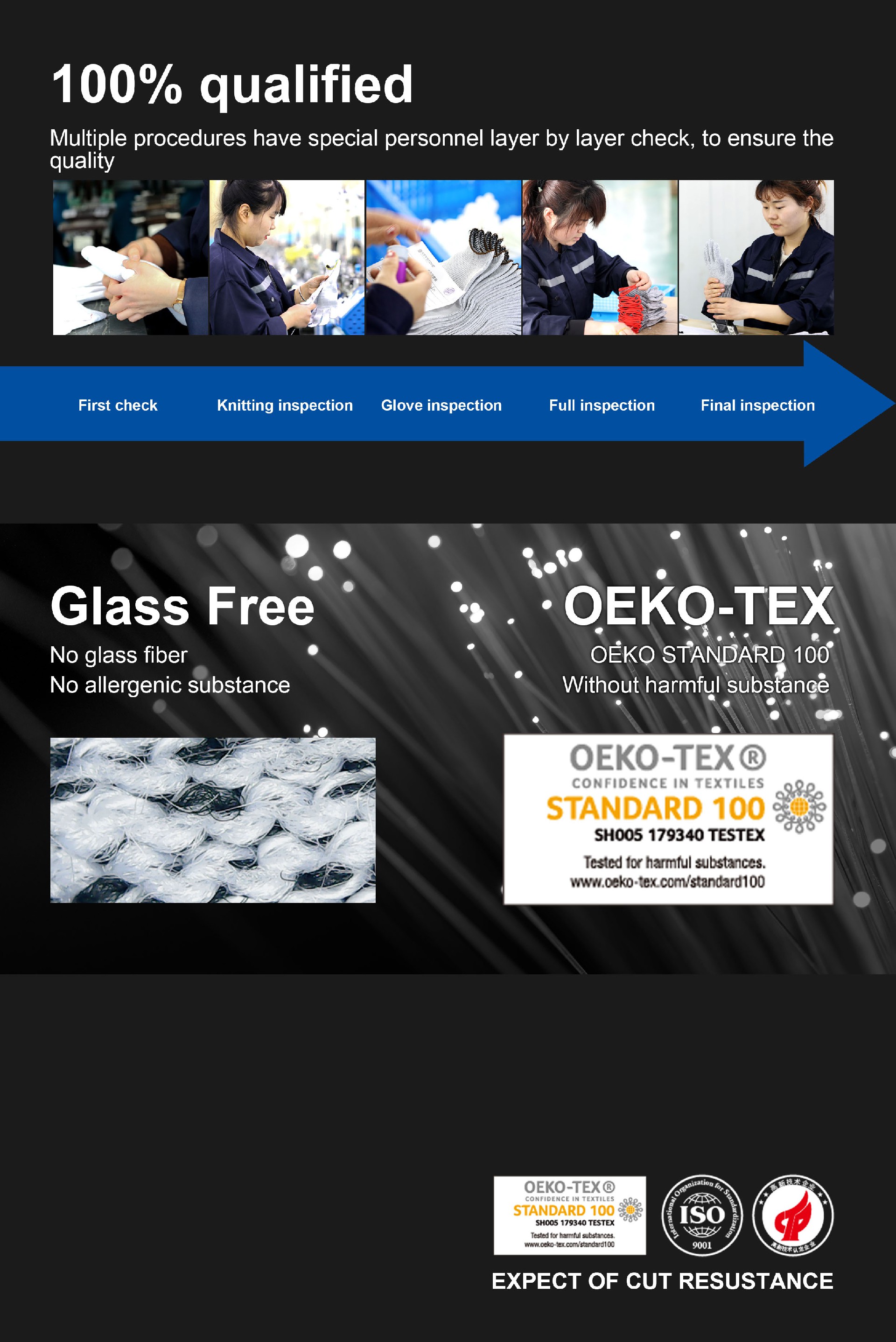 The third material is mainly aramid based cut resistant gloves.

The para-aramid primary color of the fiber is yellow, strong and light, flexible, with excellent abrasive resistance and cutting resistance. It is suitable for more industries and environments.
KEYSTONE KF724 is made by 100% para aramid fiber in primary color yellow. Which has the soft and comfortable handfeel, breathable and flexible. As the para aramid performance, it could reach ANSI A2, EN407 Flame Retardant Level 4, Contact Heat Level 1. It can be wear directly and relieve hand fatigue. Mainly used in automobile, machinery, welding, steel casting industry and high temperature working environment.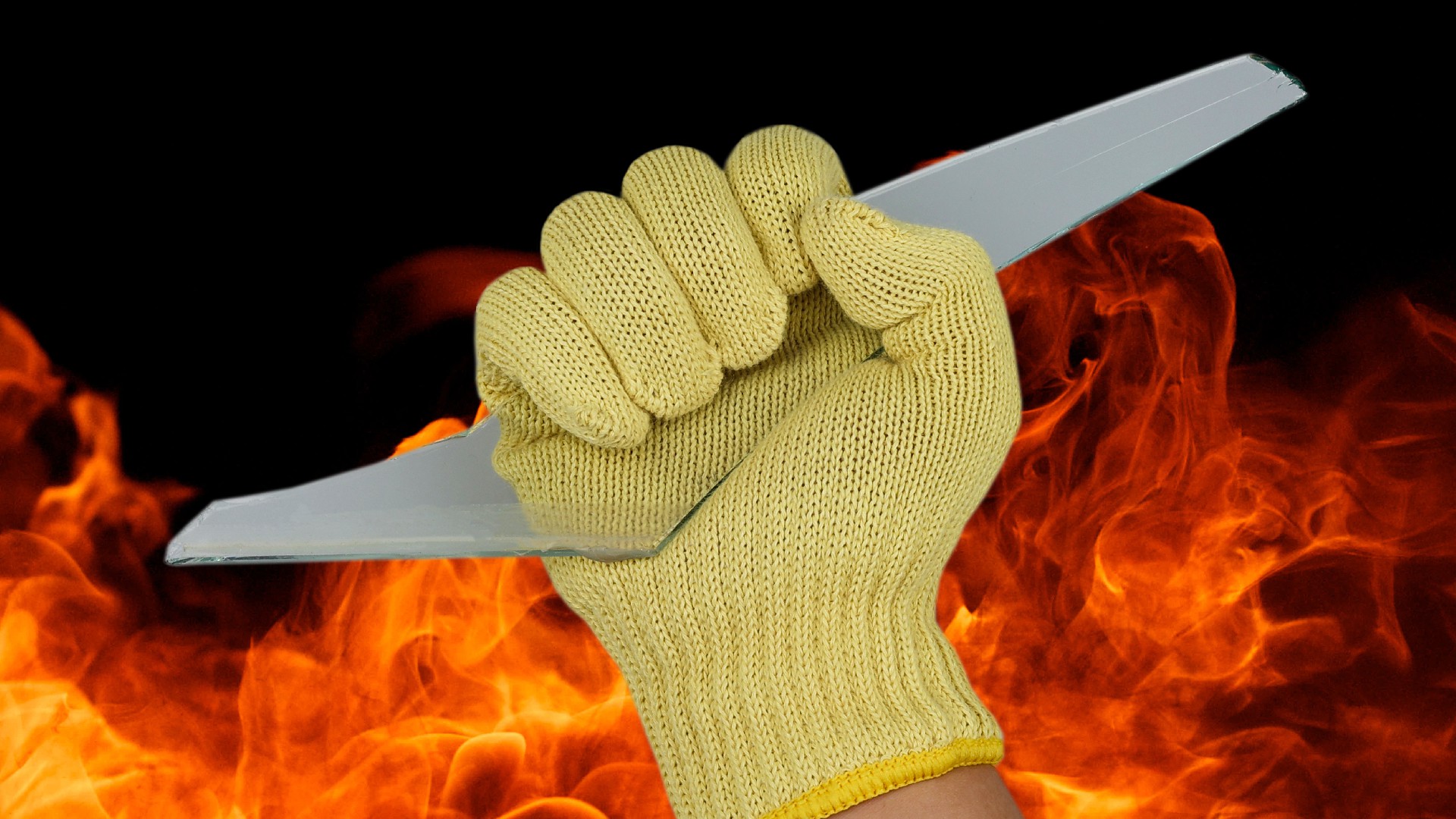 Pls feel free to contact us if you're interested in or any requirements.
We have always focused on offering the best quality products at competitive prices.
We take great pride in all of our offerings and are tirelessly searching for innovative ways to improve on what our customers need.
Contact us:
Email: key014@kexutex.com
CHANGZHOU KEXU TEXTILE CO., LTD
Address:188 Ding'an West Rd, Wujin District, Changzhou, Jiangsu, China