Protective gloves against mechanical risks
Date:2022-11-28 Visits:23
Key words: PPE, Mechanical Protective Gloves, European Standard EN388 (2016) Cutting Grade 2-4, ANSI/ISEA 105 Cutting Grade A2-A9, ISO13997 B-F, Cutting Resistant Gloves, Wear Resistant Gloves, Puncture Resistant Gloves, Tear Resistant Gloves, Personal Protective Equipment (PPE), High Performance Textile Manufacturer, Source Production Factory, High-tech enterprise.
If you work in an area where you have to handle sharp objects, dangerous equipment, heavy machinery, etc. that can cause traumatic injuries, then you must use the right type of gloves to protect your hands from abrasion,scuffs, cuts, scrapes, tears, punctures, etc.
Protective gloves against mechanical risks

KEYSTONE's unique and diverse protective gloves are made from high performance fibers(include Aramid, HPPE, high strength nylon, high performance polyester, glass, metal wire, etc.), which can offer a wide selection of light weight protective gloves with specific properties, such as excellent breaking&tearing strength, cut&abrasion resistance, flame resistance, heat resistance, etc. Our cut resistant gloves covering European standard EN388 (2016) cutting grade 2-4, American standard ANSI/ISEA 105 cutting grade A2-A9, ISO13997 B-F, etc, mainly divided into aramid series and HPPE series.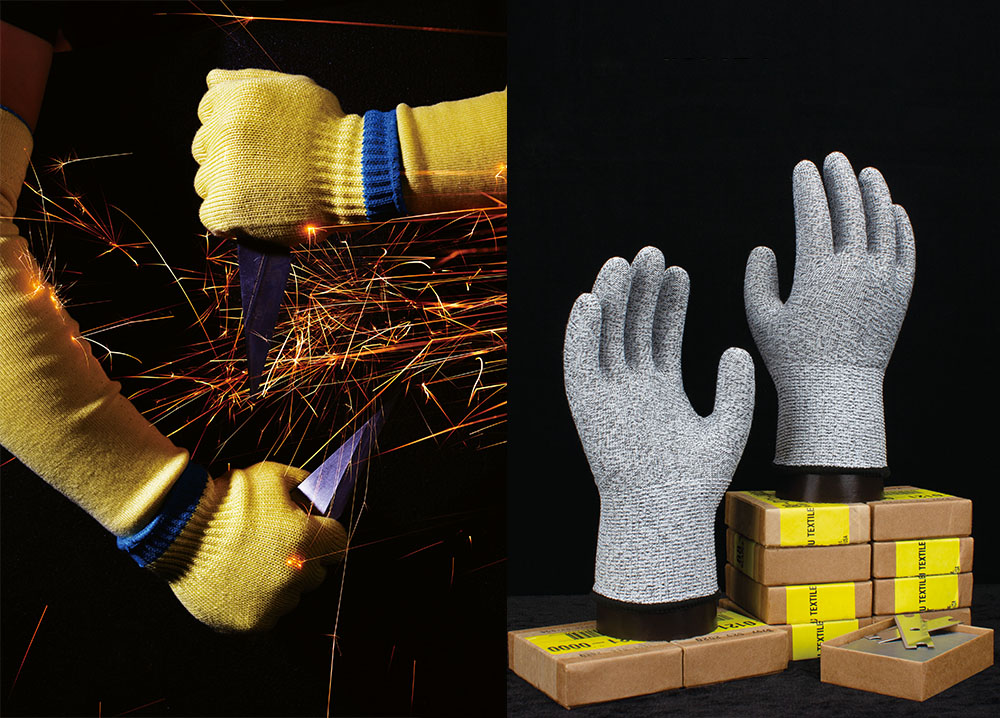 When you are looking for the best protective gloves for different industries, try KEYSTONE products! We are a 22 years high performance textile manufacturer, source production factory, high-tech enterprise, providing one-stop service for personal protective equipment (PPE).
Pls feel free to contact us if you're interested in or any requirements, customization is available.

We have always focused on offering the best quality products at competitive prices.
We take great pride in all of our offerings and are tirelessly searching for innovative ways to improve on what our customers need.
Contact us:
Email: key014@kexutex.com
CHANGZHOU KEXU TEXTILE CO., LTD
Address:188 Ding'an West Rd, Wujin District, Changzhou, Jiangsu, China